One thing homeowners and business owners have in common, is the need for managing electrical repairs. Without knowledgeable Redwood City electricians, your property stays at risk for fire and property damage.
Unfortunately, you can't always tell what company offers you the best service value from a simple online search. Ask any local resident and they'll say that we are the best electrical contractors in Redwood City, CA.
Violet Ray Electric provides over a dozen years of industry experience for superior repairs. No matter what impacts your home or office's electrical system, we always have a solution.
From brand-new homes to managing your next renovation project, hire us every time. We guarantee the best service results at affordable pricing whenever you need us most.
The Best Redwood City Electricians
California is infamous for its raging wildfires, but it isn't the only threat. Thousands of homes every year end up burning down from faulty electrical systems.
Even though you can't always tell when issues arise, we always know where to look. Our talented electricians in Redwood City have the skills and expertise you can trust.
From outdated breaker boxes to balding wires, we repair them all. Contact us now for the best service for your property, such as:
Recessed Lighting
Panel Upgrades
Electrical Repairs
Electrical Maintenance
Lighting Control Systems
Electric Vehicle (EV) Chargers
New Home Electrical Services
Home Remodeling Electricians
Residential Electrician
Commercial Electrical Services
See why local area homeowners and business owners prefer us for their repairs. You won't find better Redwood City electrical contractors anywhere else around.
Why Hire Our Redwood City Electricians for Your Job?
Unlike other repair needs, electrical systems should always have a professional managing them. Otherwise, you put yourself, your home, and others at risk. Plus, when you hire a cheap handyman service to save a few bucks, it only makes things worse.
We have a broad group of local electrical contractors that are ready to solve your problems. From minor maintenance items to substantial repair needs, we cover them all.
Contact us for all of your home wiring and renovation services for professional results. No one keeps your property safer at affordable pricing than we do.
When Do I Need to Hire Redwood City Electricians?
Most electrical issues require a professional. Attempting to handle problems alone likely won't end well for untrained DIYers.
Flickering lights not only look spooky, but can lead to house fires. Bulbs constantly burning out are also a sign that power isn't flowing consistently.
Breakers and fuses that always trip may need to be reinstalled. When they carry too much electricity, they can't perform as expected.
Thankfully, no matter what issues your property has, we can handle it all. Contact us now to keep your home or office free from electrical concerns.
The Best Redwood City Electricians Near Me
When you need safe and affordable electricians in Redwood City, you need our local contractors. Hire us at Violet Ray Electric now for the best repair results on every call.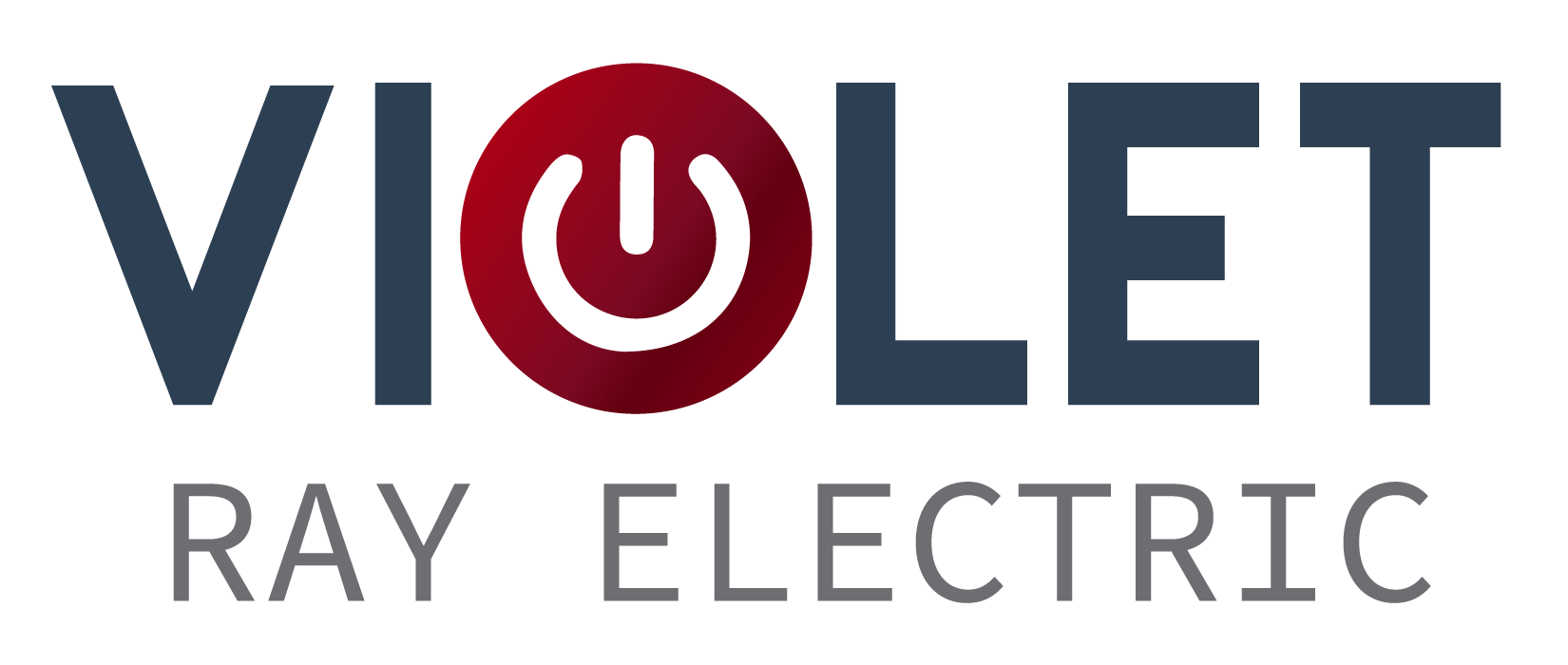 Violet Ray Electric is an electrical contractor based in San Carlos, California.
Serving all of your
electrical needs
Violet Ray Electric is your friendly service provider for all of your
electrical needs.